At our Shopify website development services in Mumbai India, we are committed to providing you with an exceptional e-commerce experience. Our team of experts has the skills and expertise necessary to create a visually stunning, easy-to-use, and fully functional online store that meets your unique needs and objectives.
With our services, you can expect:
Customized design: We create unique, visually appealing Shopify Website designs tailored to your brand and audience that ensure your store stands out from the crowd.
User-friendly interface: Our team ensures that your Ecommerce Shopify store is easy to navigate, with intuitive features and a streamlined checkout process that maximizes conversions.
SEO optimization: Our development process is focused on optimizing your Shopify store for search engine rankings, increasing your visibility, and attracting more customers.
Mobile responsiveness: We build mobile-responsive Ecommerce stores that offer a seamless browsing experience across all devices, ensuring that you never miss a sale.
Integration with third-party services: Our team will integrate your store with third-party Shopify Apps like social media, email marketing, and shipping providers to streamline your operations and enhance your customer experience.
Choose our Shopify website development services and take your e-commerce business to the next level with a beautiful, functional, and high-converting online store.
The Best Shopify development company in Mumbai
With such a merciless competition, you need a service that can not only develop but also maintain and provide support time efficiently to reduce the downtime and increase your website prominence. Our attention to detail and ability to integrate Shopify features with your existing or new website makes us the leading Shopify development company in Mumbai.
We also help you through branding and marketing of your Shopify website that will help your website take the top spot in the SEO rankings.
What Are The Services We Deal In?
PSD to Shopify
For those who want to migrate their PSD to Shopify, we offer the PSD to Shopify conversion services with utmost security. We assure that all your data will remain protected in the process.
Shopify Custom theme design
We offer customizable, responsive, and attractive theme development services for Shopify. Hire our expert Shopify developers for highly enthralling Shopify theme development.
Shopify Support & Maintenance
If you discover a bug, we will kill it! You can contact our team anytime you are stuck. We assure our presence by your side.
Shopify online store set-up
Need an attractive theme or the one that suits your ingenuity, but unable to find one? We can help you design one. Our Shopify designers are creative & experienced enough to deliver the best Shopify solutions that will help your business grow.
Branding & Marketing
We offer multiple digital marketing and branding solutions for various social media platforms like Facebook, YouTube, LinkedIn, Instagram, etc. We assure that your business, one day, becomes a brand!
Shipping and payment gateway integration
 We have a team of developers who provide multiple payment gateway setups on your websites. This makes the whole payment procedure simple and effortless.
Lets get started. Discuss your project.
What our client say about us
The team at Emerge Digital has a superb designing sense. They take feedback from clients and implement them. Very professional and communicates regularly. Very adept technical understanding of Web development.
SNEHA POOJARY
CO- FOUNDER, AISTRA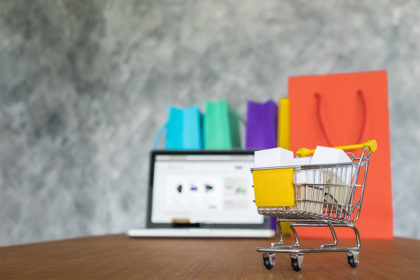 BigCommerce
Involving the viewers with these e-commerce tips The first purchase ever made online was a...