Brand
Bed and Bedding is India's First Multi-Brand Mattress & Bedding store.
They believe that We spend on an average 56 mins to explain our customer
About the right mattress given their lifestyle needs.
Bed and Bedding Co. is actually in the match-you-with-the-right-mattress- business.
Bed & Bedding wanted to create an online presence in the market and the major goal was to create a buzz about the brand.
Its main focus is to make people aware about getting consultant advice and then picking up the mattress according to their comfort.
Our customers wanted to cover the larger market by performing SEO & Social Media Marketing for their brand by us.
Challenges
Creating a social media buzz for a new brand on Social Media.
Increasing followers
Creating engaging content
Website Clicks
Content Buckets
Branding
Introduction
Testimonials
USP
Inside Factory Photo /Video
Team photos
Sharing company goals
Event photos if any
Sharing pictures of manufacturing units/stitching machines.
Entertainment
Poll
Puzzle
Giveaway
Myths & Facts
Multiple answer
Do you know
Games
Guess the word
Quotes

Discounts
Execution
Research & Development of the brand.
Competitor analysis.
Calendar for Social Media.
Creating campaign and giveaway for the brand.
Instagram growth hacking strategy.
Influencer Marketing.
Sleep Consultant
Sleep Advice

 Facts about sleep
Visuals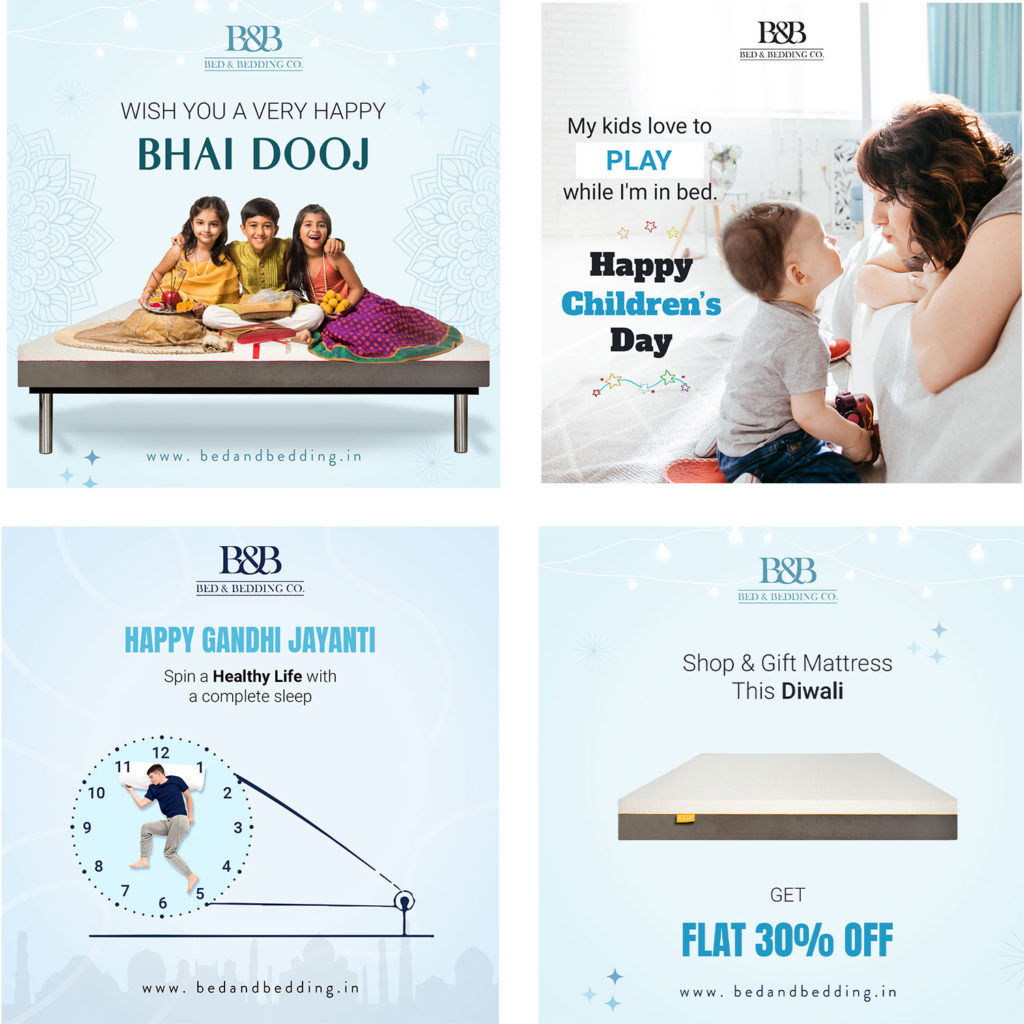 Moment Post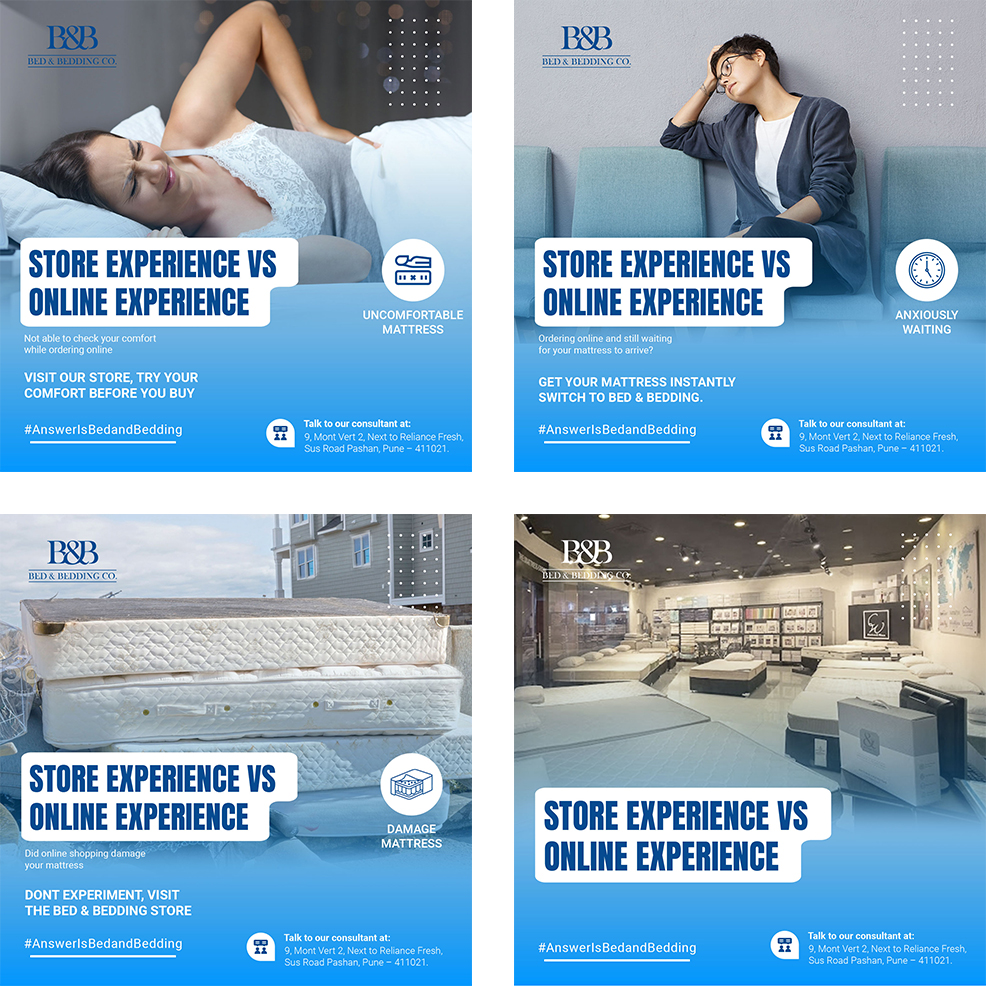 Products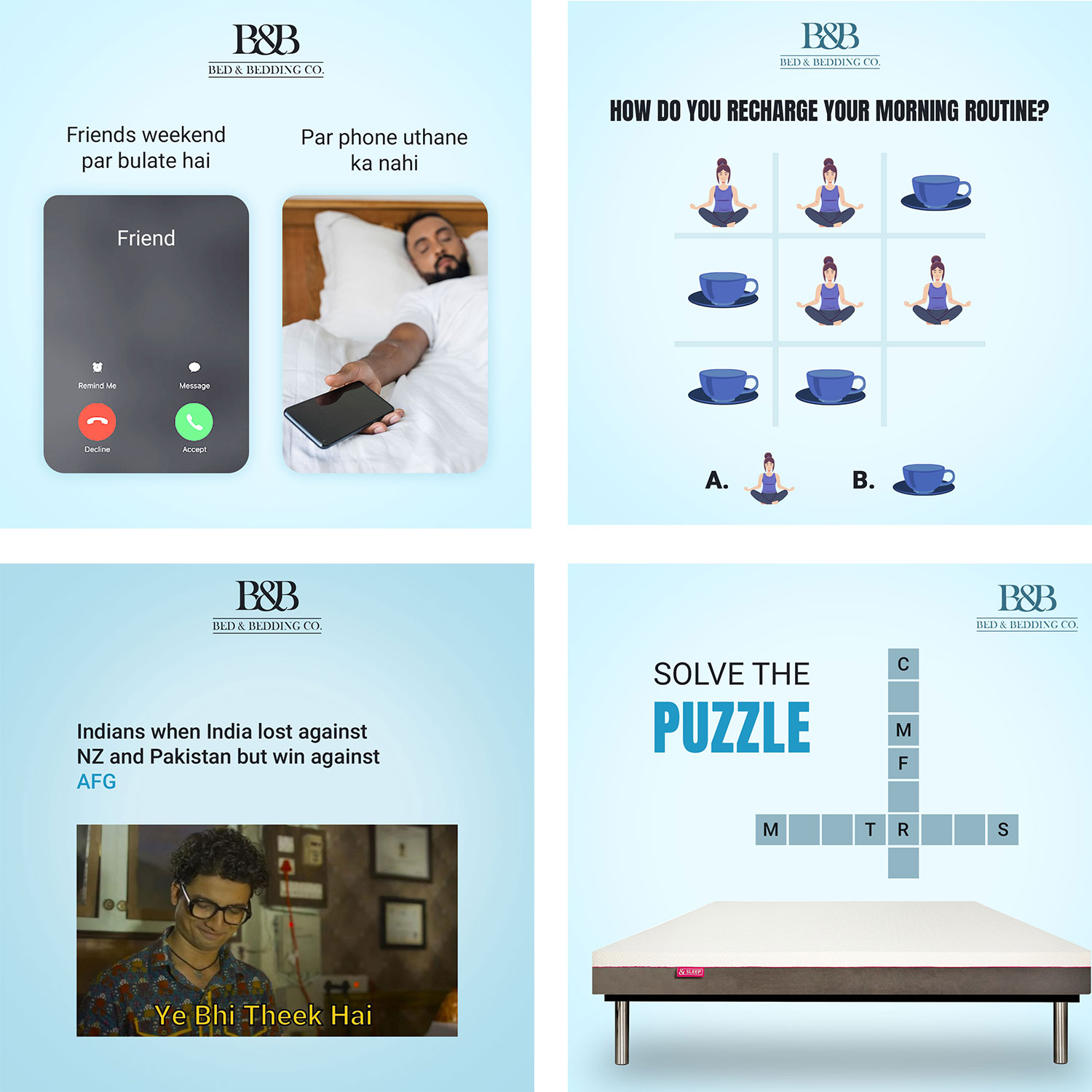 Entertainment Post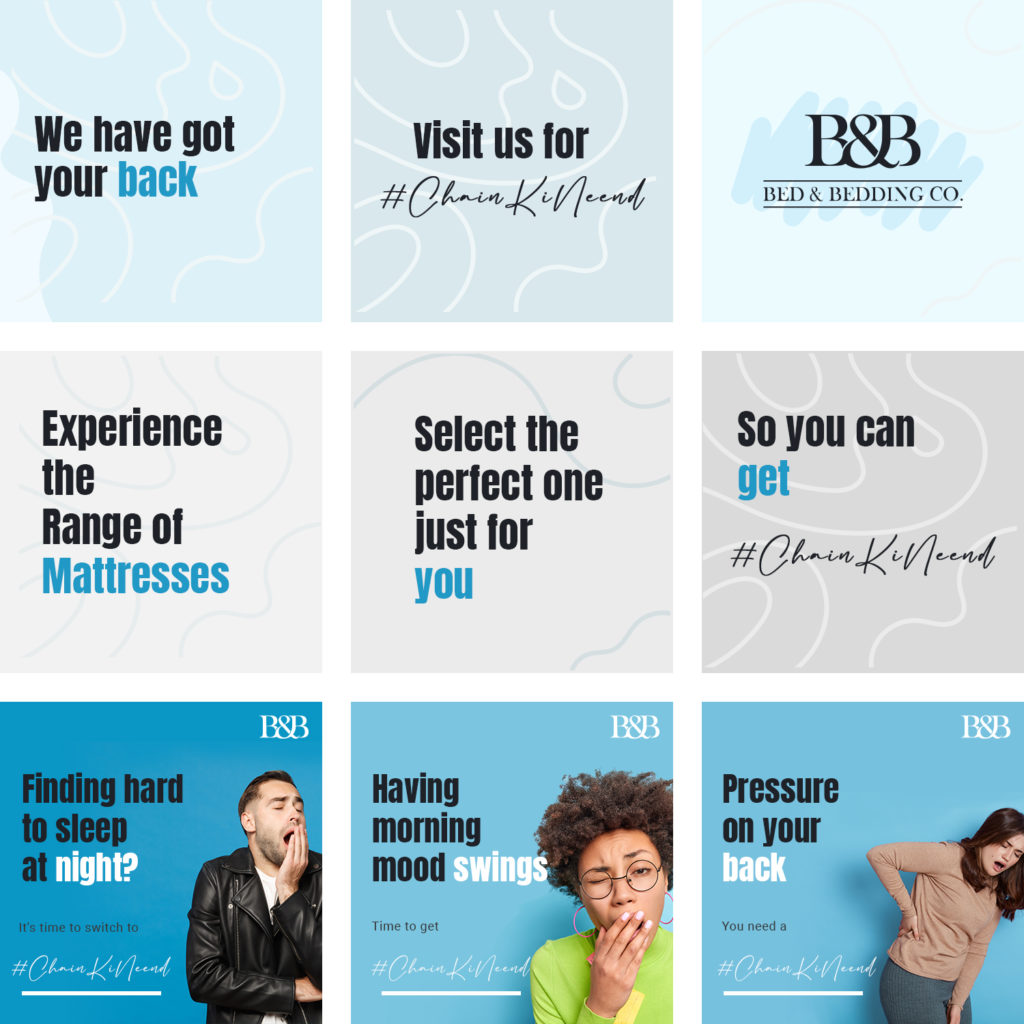 Branding
Campaign
As our main focus was to get more engagement to the page and get more conversions we created a buzz with our Campaign
 #BachpanKiLori
The campaign was all about recording one of the #bachpankilori and uploading the video by sharing the beautiful memories of childhood and tagging it with #BedandBeddingComfort.
Our campaign was to highlight and integrated towards,
✓ USP of a brand
✓ Brand colours
✓ Brand vision
✓ Brand Audience
Growth in Social media
Instagram Page Insights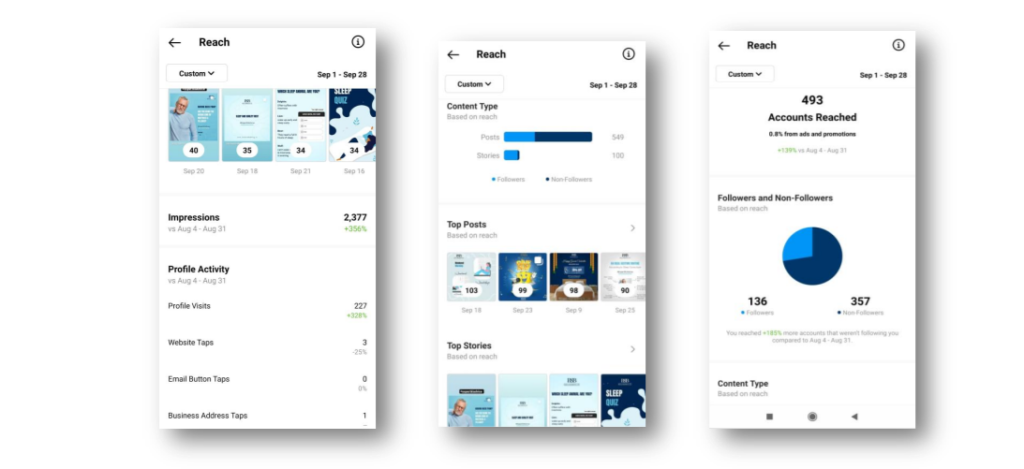 Audience Insight Of Instagram

Facebook Insights