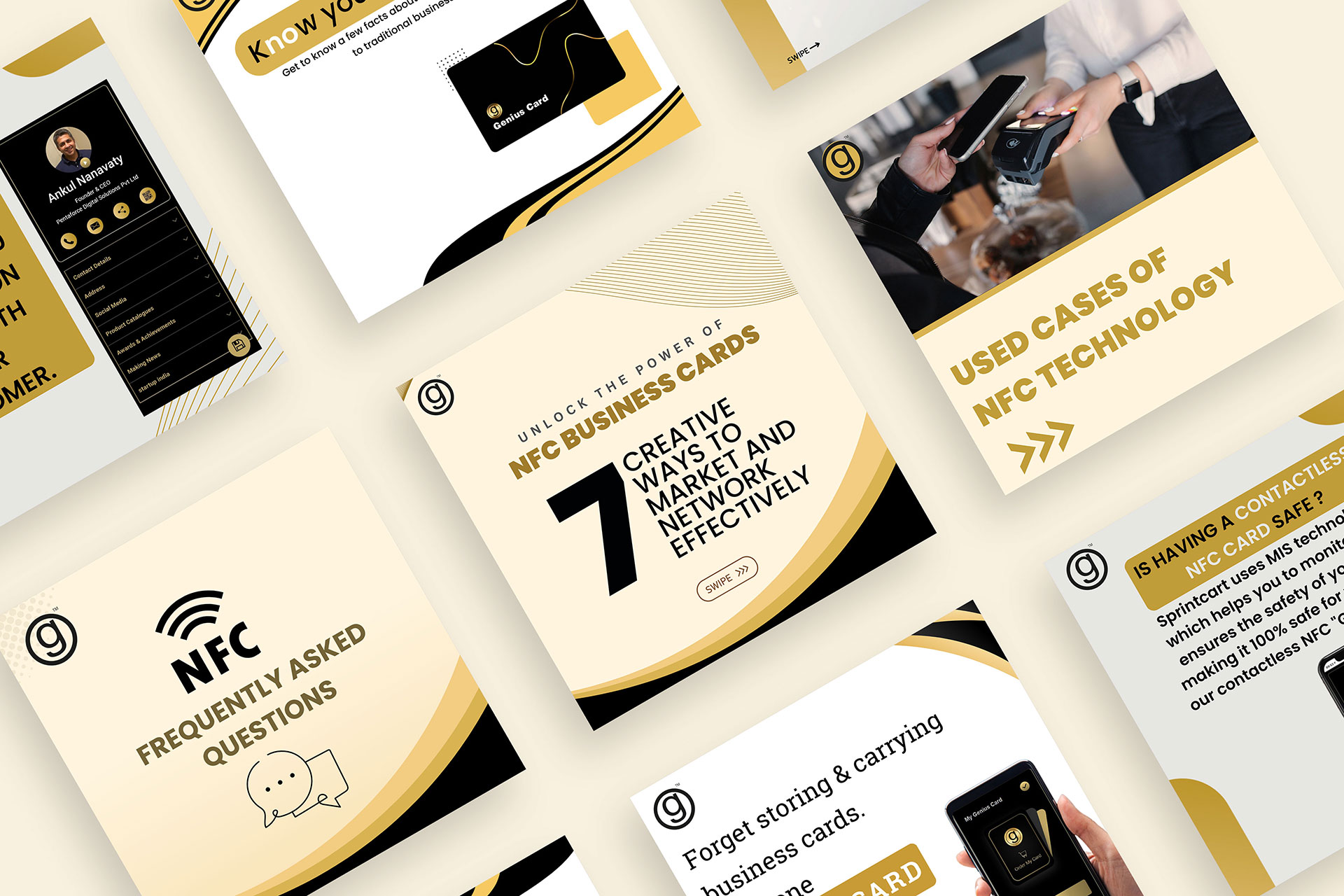 Client: Genius Card – a leading B2B digital business card provider.
Challenge: Genius Card needed to maximize their LinkedIn presence to attract potential clients and partners but lacked the expertise and resources for effective management.
Solution:
1. Profile Optimization: We optimized their LinkedIn profile to improve visibility and searchability by strategically updating their company description and incorporating relevant keywords.
2. Content Creation: We developed engaging posts highlighting the value of digital business cards, positioning Genius Card as a thought leader in the industry.
3. Engagement and Networking: We implemented a targeted strategy, fostering connections with relevant professionals through outreach, industry group participation, and timely responses.
Deliverables:
1. Increased Visibility: Optimized profile improved search results, increasing visibility to the right audience.
2. Thought Leadership Positioning: Engaging content established Genius Card as a trusted authority, generating discussions and growing followers.
3. Expanded Network: Strategic engagement expanded connections with industry professionals, potential clients, and partners.
4. Measurable Results: Regular performance reports tracked metrics, allowing for ongoing optimization.
Outcome: Our management of Genius Card's LinkedIn presence positioned them as a leader, expanded their network, and drove meaningful connections, resulting in increased visibility, brand recognition, and business growth.