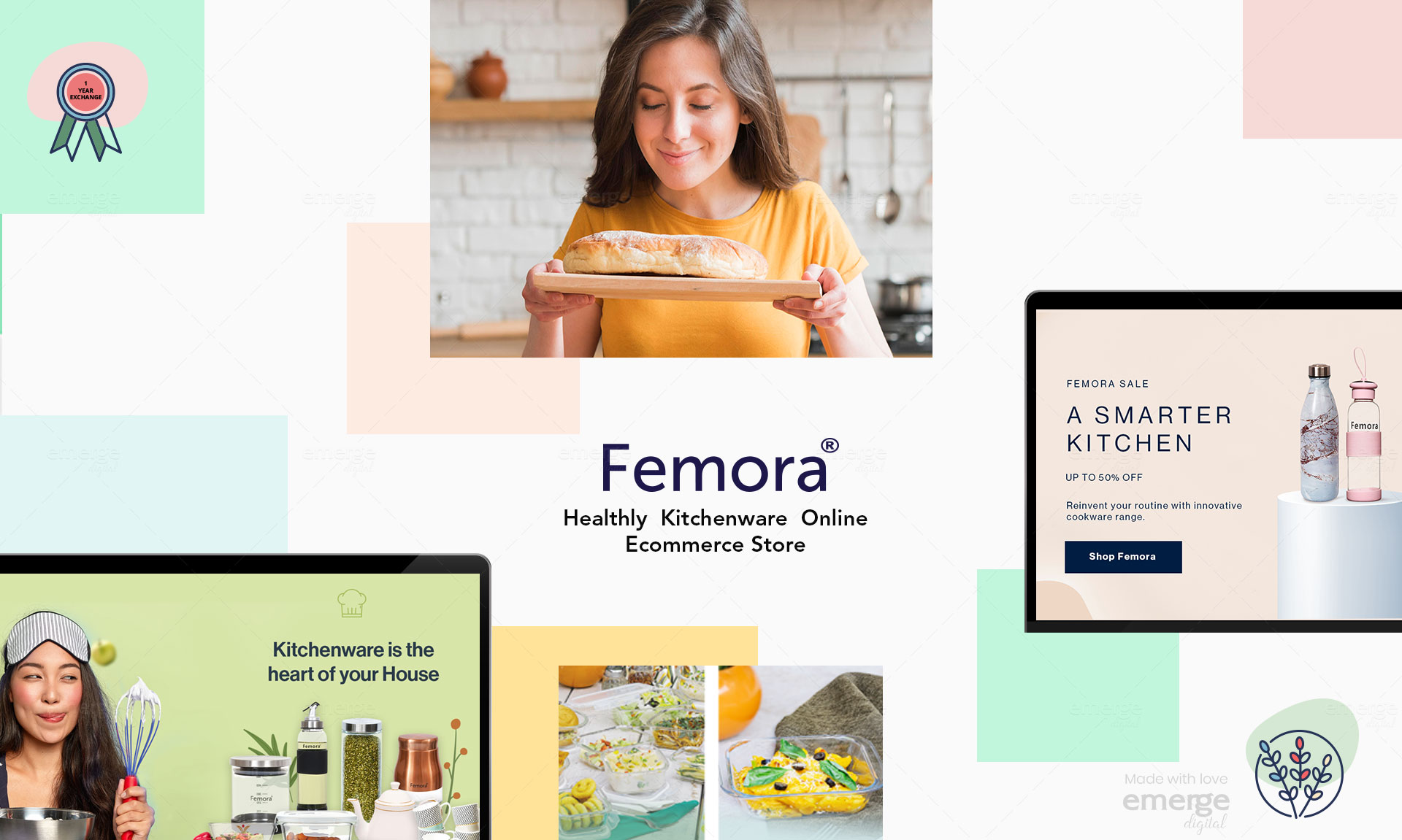 Website for future and planet friendly kitchen products
Client

Kitchen Products Store
Industry

Kitchenware Products
Services

Design, Website Development, Shopify
CASE STUDY
The client: Femora creates modern Kitchenware Products which increases the food shelf life and being sustainable to nature at the same time. Their products are being developed after a deep study of the consumer lifestyle.
The Problem: Femora has amazing products to offer to consumers but an inefficient website created a terrible user experience. A complex website with too many product categories didn't convey the efficiency of products .Our clients wanted a modern Ecommerce website with a clean layout , which would be visually pleasing and user friendly. Also at the same time they wanted it to reflect the femora brand personality which was easy, fun to use, lively, energetic and sophisticated.
The Solution: Our team at Emerge Digital understood the concept and developed an Ecommerce website that comforts our clients' business.
We created a website without cluttering of too many elements and a simple design which is easy to navigate. Our team created a responsive design with better presentation and graphics of kitchenware which will attract more users and also create an effective experience for the consumers.
Conversion optimized s-tore
Essential elements of conversions for an Ecommerce store were taken care of by way of adding testimonials, brand pointers, store pointers, Product pointers, Policies and many more.
Creating a more human-centric visual language
We designed and developed a new Ecommerce website to support the brand,
 With the complete visual overhaul
 New enhanced color theme
 Mood boards
 Iconography
 Better structuring of products.
 All the increased functionality the team needed.
Brand Colors and Typography