Website Design & Development
Unique Website Design & Web Development Strategy
Your website is the first point of contact that your customers have with your business. So, it has to be a strong sales asset. To design and develop the best web design for businesses, it takes planning, experience, talent and execution.
Our team comprises of young, experienced, and enthusiastic experts who will work diligently to develop a strategy that will show your business in the right way to the online world.
START YOUR PROJECT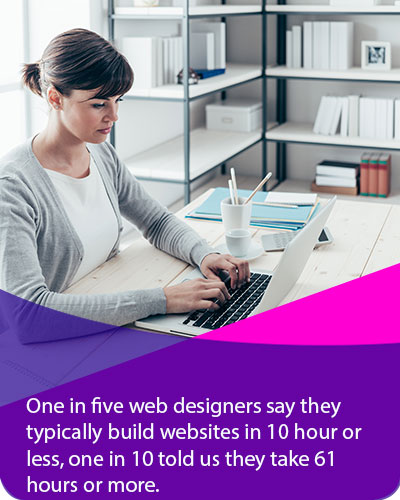 Making digital experiences beautiful, customer centric and easy to use
Great  web presence need great implementation. The websites with great visuals, compatibility, ease to navigate & usefulness  leaves a strong impression.

Our Website design and Development Services
WordPress Development
We can provide innovative & quality WordPress solutions that will be in par with your business needs
WordPress Theme Development
We offer out of the box WordPress theme development solutions that will match according to your business needs & goals
Responsive Web Design
Through our responsive web design services, our team can deliver optimized experience irrespective of the device used
E-commerce Development
Our team can design and develop feature-rich e-commerce websites across all major platforms like Magento, Shopify, Bigcommerce, Zencart and Virtuemart
UI/UX
With years of experience, we can deliver the best UI and UX design & development services by utilizing all the relevant principles
Website Maintenance
Our team can take care of website maintenance tasks such as adding new blogs, creating new graphics and overall website improvement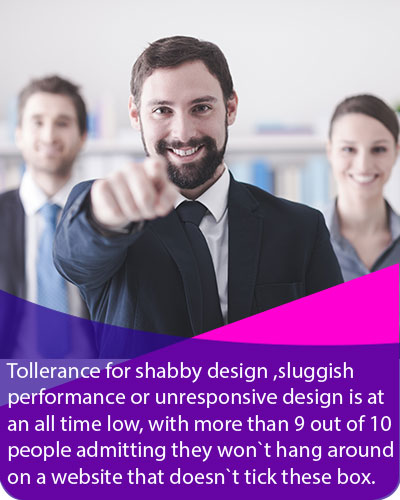 Best Small Business Website Development Agency
A website for your small business is a necessity, not a luxury. Whether you are a beauty clinic, a candlemaker, a yoga practitioner, a fitness center, or a sports instructor, an attractive, responsive website design can help you reach more customers.
Small Business Web offers comprehensive web design and development services that will help your small business website reach maximum customers. We will make sure that the websites we create will maximize the ROI and deliver tangible business results for your small business.
START YOUR PROJECT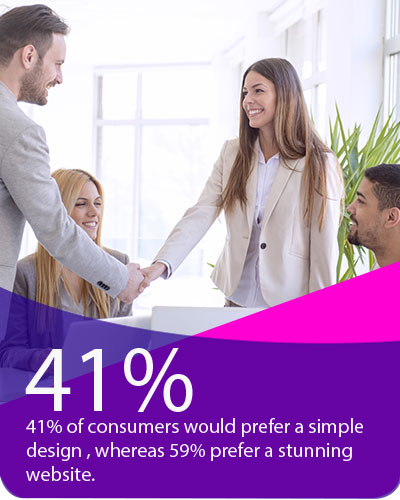 Benefits of Our Small Business Web Design & Development Services
At Small Business Web Design, we bring expertise and professionalism to deliver the best websites in terms of performance and results. We help small businesses leverage design technology and create a unique brand identity in the most cost-effective way.
Our web design & development services also have advantages such as value for money, time-bound execution and on time delivery. No matter the kind of business you have, we can design something great for you!
START YOUR PROJECT
Our Small Business Website Development Expertise
8+
YEARS OF RELEVANT EXPERIENCE
Our Small Business Website Development Process
We at SmallBusinessWeb follow a global process when it comes to website design and development. We tweak the process according to the project needs and stick to deadlines and milestones. Below is the process we follow right from project kick-off
Ideate
Ideation is the stage where our team understands and defines your problems to come up with solutions for those needs
Initial Brainstorm
Brainstorming is where we harness the power of thinking outside the box to solve problems. In this stage, we will confirm if you need help with content writing and if you need a custom theme or purchase a ready-made theme.
Proposal
We will send you a proposal of the work we plan to do, details of the team who be working on the project, timeframe, and a complete breakdown of the cost.
Scope Of Work
We will describe the milestones, reports, deliverables, and end products that are expected to be provided by our team.
Design
Web design is where we craft the visual aspects of your website, through our effective web designs.
Design Prototype
Design prototype is where we create a simple model of the proposed solution. This will demonstrate how the website would look like in the real world.
Approvals
We will give you a coherent explanation of the prototype so you will get a clear understanding. If you want us to make any changes to the prototype, we will do it.
Actual Design
Once you fully approve the prototype, we will create the actual design of your website.
Iterations
We will submit the design to you. If you want any changes, we will do it. Post your complete approval of the design, we will move on to the development stage.
Development
We develop a high-performing and a fully functional website that will help you differentiate your business from competitors
Code Ethics
We are fluent in a wide range of languages such as PHP, Net, Java, HTML5, CSS and Javascript.and follow strict coding ethics
Project Review
Our QA experts will vigorously evaluate the completed website before it gets close to going live
Deployment
We will do cross-browser testing and standard multi device testing and then move the website from a local environment to live servers.
Frequently Asked Questions About Our Small Business Website Development Services
Lets get started. Discuss your project.