Now, when you know on what basis
website development companies
in Mumbai
charge to build a
stellar and a valuable website
. In this article we will understand how much it costs to build a website of your choice.
It is often impossible to predict what website development companies in Mumbai would charge in 2021, since there are a multitude of variables that could impact the final amount.
This cost depends on the kind of functional features you require for your website. While you try to make your website more dynamic and responsive than static, the cost varies significantly.
The actual expense of a website, for instance, depends on the kind of work you want to do, how many improvements you want to add, how much you want to improve it in the future, what team you are hiring for the task, and so on.
The good news is that there are a few strong rules of thumb that we as a website development company would like to recommend. This will help you calculate how much you may need to pay up, considering these many diverse facets.
Here's what you need to know:
What's Your Website's Purpose?
To start with, you need to find out your website's main objective. All about it will be influenced by its intent, including what kind of theme is required and whether it will need free or paid plugins for that extra feature that you have in mind.
Want to create a stellar website for your brand, click here to start your project now!
Start Your Project
So, to start planning how much building a website can cost, start by determining what you want from it. It is possible that choosing the sort of website you like would help you find out the rest.
To help you with this matter, we have distributed the website variants into following categories: 
1. Personal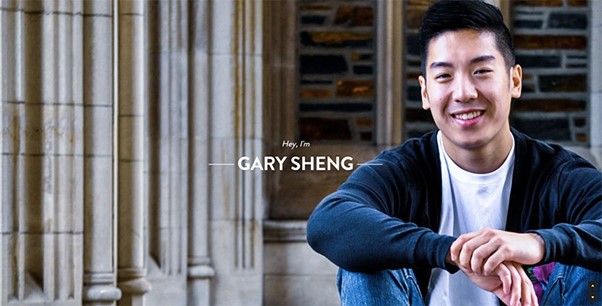 To share our thoughts and write about things that concern us, we build personal blogs. It's a perfect way to get acquainted with the virtual universe and build a friendship with an audience that has a taste similar to what we like.
Now, as a website development agency, we have built numerous such personal websites. In these websites, the owner of the website can regularly update his ideas and thoughts.
This is definitely the least expensive kind of website, and with a free hosting network like WordPress.com, you can get away with building it at little or no expense (not to be confused with WordPress.org).
2. Corporate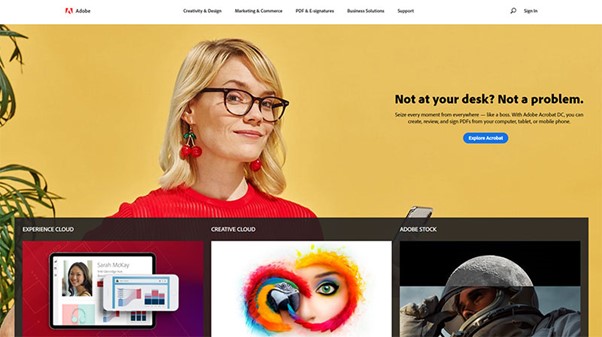 To present the services from a SME to giant industries and enterprises, corporate websites are used. The corporate website type is perhaps the most popular these days and, naturally, depending on the sophistication of the design, it will cost considerably more than a basic brochure site.
Corporate websites are vital to retaining new buyers and preserving the company's clear reputation but skimping on expenses with this sort of platform is not a good idea.
Start-up firms or entrepreneurs who want to widen the spectrum of their client base and their services, opt for this kind of website.
3. E-Commerce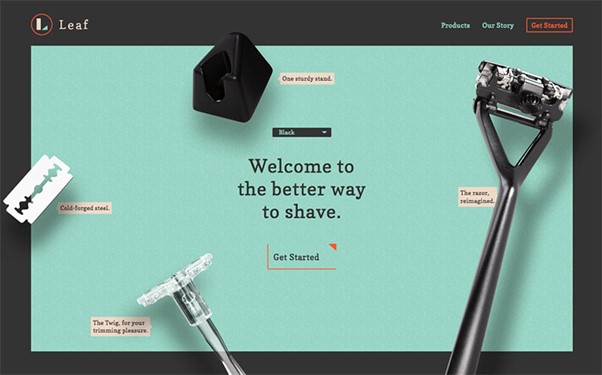 Logically, eCommerce is all about building a website to make money. Since this is a type of website that ends up serving you to make a profit, it is normally understood that the more you spend, the more you can see growth, and eventually have deep pockets.
Marketplace websites enable a developer to make more effort and need to be built smoothly to reach high sales rates, but it is still possible to build one on a tight budget.
4. Web Portal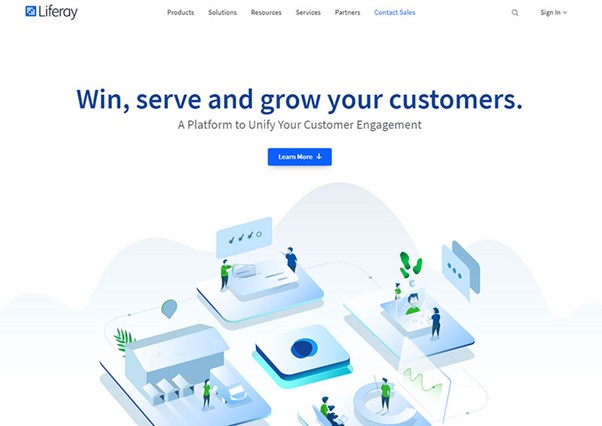 Web portals are websites that, in a single location, list numerous services all over the Internet. This kind of website is solely informational, and, with the exception of the personal pages, it would actually cost the least of the rest listed here.
Even then, in many fields, such as education, web portals can be of considerable value, and a greater development budget can make the difference between a worthwhile portal and an utterly unnecessary one.
What options do you have?
For those who ask themselves how much it costs to build a website, this subchapter is the most relevant. The option you choose below will dramatically influence its final cost.
Here are your possible options for building a website:
Option No. 1: Hire A Professional
The fastest, most hassle-free way to do the job is to employ a professional to develop your website. This choice may be ideal for those who are simply not that tech-savvy and would like the job done without further ado, but you would probably have to pay more than when doing it yourself.
Take heart, however, because without costing too much, there are many amazing developers who can come up with excellent work. Beginners who are only starting their career as freelancers, and who are talented and trained, on a budget, will easily deliver you outstanding results.
In an averaged summary of web designer pricing for the year 2020, we found out that a small business website can cost anything between 40,000 INR and 1,00,000 INR, depending on what features you want to include, while a larger site can go up to 1,00,000 INR or more.
Again, it's important to note that cost is directly proportional to individual's functional requirements and aesthetic appearance. Only one of the many deciding factors is the person or organization you employ for the job.
This chart should help you with estimating the costs of building a website:
| | | | |
| --- | --- | --- | --- |
| Complexity level | Number of pages | Included features | Average cost (INR) |
| Basic website | 5-10 | Blog, gallery, social platform integration, etc. | 30,000-45,000 |
| Advanced website | 20+ | Content management system, design, simple customization, etc. | 40,000-1,00,000 |
| Custom website | Unlimited | CMS, plugins, custom functionality, data security, mobile-friendly. | 50,000-1,25,000 |
| eCommerce website | Unlimited | Payments, email bots, catalogue, database configuration, mobile-friendly, purchase system, etc. | 75,000-1,50,000 |
Keep in mind that some web design companies in Mumbai, or freelancers here may bundle one service with another and create a convenient package for those who start from scratch. Each situation varies, but if you can find conveniently bundled packages, don't be afraid to use them.
Want to create a stellar website for your brand, click here to start your project now!
Start Your Project
Option No. 2: Use A Website Builder         
Brave enough to build the website yourself? Visual Composer Website Builder is here to help you, regardless of your experience. It is a simple website builder that is based on a drag-and-drop system and requires no more skill than learning a simple game.
Visual Composer is probably the most intuitive way to put a website together. The actions you'll have to do are dragging and dropping elements to change the visual layout and manage your content.
The main features of Visual Composer are:
You can select ready-to-use templates that work well with all sorts of pages for WordPress.

It works with any theme, including the WordPress theme that you are currently using.

No coding knowledge is required whatsoever

It is responsive and mobile-ready.

You can expand it effortlessly using add-ons.
Pricing plans:
For one single website – $49

Three websites – $99

Unlimited number of websites – $349
Mistakes to Avoid
Untested software products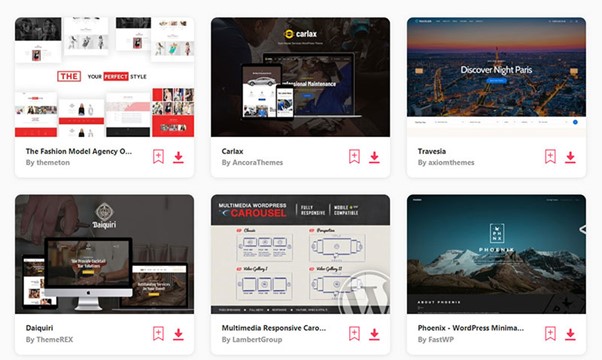 How responsive your website is and how well it performs can be influenced by the themes and plugins you use on your website. We, as website design companies, do not recommend such unproven softwares. You risk wasting your time on a faulty website right from the start if you install untested tech devices.
You should only stick with brands that have a proven reputation. Otherwise, fixing the issues created by a faulty product could entail far more costs than creating the website in the first place.
Shady Developers
You'll waste both money and time if you pick a shady developer who costs a lot for services that isn't that awesome. You would also have to recruit someone else to pay again for the site.
This is why before making a decision; you should still extensively research your choices. A perfect way to ensure that the developer is trustworthy and can achieve what they guarantee is to read feedback.
Final thoughts on how much does website development companies in Mumbai charge to build a good website
If you can see, without knowing precisely what you want from a website in the first place, you can not answer the question "how much does it cost to build a website". You can achieve a reliable estimate of the costs only after you list all the criteria and what attributes you want to use.
Ultimately, website development companies in Mumbai can take up to $100 or $10,000 creating a site from scratch. The difference can be found in your requirements and personal preferences.
If you want to build a STELLAR and an ALLURING website, Please visit us: Emerge Digital. We are a digital agency based in Mumbai. 
We provide all kinds of services from website design to branding and digital marketing. 
Start your project now with Emerge Digital
Want to create a stellar website for your brand, click here to start your project now!
Start Your Project
Drop us your requirements at [email protected]
Post  Credit: https://visualcomposer.com/blog/how-much-does-it-cost-to-build-a-website/