The overall purpose of the website of an organization is to successfully convert users to leads and clients. Unfortunately, deciding what improvements to make to increase the conversion results is always complicated, since there are hundreds of factors that affect them. Starting to try and figure out what functions is the best way to know.
As Jeremy Abel, the chief strategist at rDialogue, once said:
"A website without conversion rate optimization is like a car with no wheels – it will take you nowhere."
If you have done comprehensive split research, it's impossible to tell what effect a move would have on your conversion rate. The good news is that these variables have been analyzed by multiple conversion rate optimization specialists and are also able to provide some useful feedback that can help you improve your own conversions.
For example,
KISSMetrics
has recorded a variety of different case studies demonstrating that the conversion rates can be improved from 25.591% by a single shift.
The Research on Improving Conversion Rates
---
Running a Google search will land you to substantial amount of research that's already been conducted on conversion rate optimization. Of course, you'll still need to conduct your own tests, as your users may respond another way than the subjects described in these case studies.
However, you'll probably still substantially improve the success of your digital marketing campaigns by following most of the best practices laid out in these case studies. Here are a few of the findings you need to be aware of:
Want to create a stellar website for your brand click here to start your project now!
Start Your Project
Seek Constructive Criticism from Customers
---
 "A bitter critic is the sweetest corrector."
When it comes to optimizing your website, your clients are always your best advisors. It is important to control how your customers communicate with your website; however it is not always clear that when visiting your website they respond in a certain manner. Often, asking your clients for more details is the perfect way to decide how to organize the websites. Their comments can offer some surprising perspectives that will help you boost your website's effectiveness.
Kevin Woodbury addresses some of the improvements that his team made to optimize conversions for Moz in a case study discussed by Conversion Rate Experts. One of the things they did was ask a series of questions from Moz customers about which considerations they found most relevant.
To have a better view of the user experience, they even went through the Moz sales funnel and then used this input and their own insights to better configure their landing pages for conversions.
The most interesting revelation Woodbury and his team made was that the length of the landing pages didn't matter to buyers, but just how interactive they were. In their landing pages, the team integrated this guidance and improved their conversion rates by 51.83 percent.
Key takeaway: Set aside any notions you have about the best ways to give a boost to your conversion rates. Listen to your customers by interviewing them or incentivizing them to participate in surveys. Their opinion is the only one that matters.
Eliminate Unnecessary Elements
---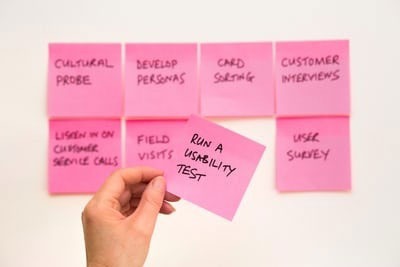 On your website, you probably have several different components. Any of them are such an integral feature of your website that you don't care about them at all. However, if you aren't cautious, these components will dramatically decrease the conversion rates. Any of them can be highly disruptive and may need to be hidden from certain areas of the web for your visitors.
One of the first aspects of the web to take a peek at is your navigation bar. In general, it plays an important part in helping consumers navigate your website, but by enticing users to click away to other sections on your website, it will ruin your landing page conversions. Several reports say that by eliminating navigation menus from your landing pages entirely, you can dramatically improve your conversions.
Yuppiechef, an e-commerce provider that sells kitchen equipment in South Africa, performed one of these case studies. Using the Visual Website Optimizer, they performed their split experiments to see how clients would respond after the elimination of the navigation bar.
Ultimately, they found that conversion rates doubled on their sign-up pages, adding credence to the concept that without detrimental side effects, eliminating this apparently essential feature would boost website performance.
Yuppiechef, however, is not the only organization which has published a report on the advantages of eliminating redundant elements of navigation. By deleting the sidebar from his blog, John Bonini of IMPACT ran a similar test. What was the result? The conversion rate of his website rose by a whopping 71% .
Of course, don't remove the navigation from your entire site. You want to be sure that viewers can find your landing pages easily, and your navigation bars increase the chances that they'll find them. That said, you should seriously consider removing your navigation bars from your landing pages, as they may be pulling potential leads away before you have a chance to convert them.
Want to create a stellar website for your brand click here to start your project now!
Start Your Project
Did you know that by dropping the sign-up form from your landing page, you can potentially improve the sign-up rates? This may sound absolutely nuts, but that's just what Vendio was feeling.
Vendio had a sign-up form on a landing page that worked well prior to their research efforts, but they were worried that their prospective clients could be put off by the various fields on the form. So they wanted to try for another strategy.
Vendio removed the sign-up form from the landing page and added it to a separate page. Customers then had to click on a link to go to the other page to sign up. At first glance, this sounds like a terrible idea, as website users are generally lazy and don't want to take any extra steps. However, Vendio found that their conversion rates actually increased 60%!
This case study totally flips on its head one of the most common industry assumptions about landing pages and sign-up optimization. However as you think about that, it still makes a lot of sense, as certain clients can be turned away if they are stuck with a long sign-up form in their face the moment they arrive on a landing page. Requiring an additional move could have helped root out the tire-kickers by ensuring that the form was only met by people who were genuinely involved.
This doesn't mean of course, that you can delete your sign-up forms from all your landing pages immediately. Your own users may react differently.
What this case study proves is that on your landing pages, sign-up forms can be redundant elements that lower your conversion rates. It is probably in your best interests to pursue combinations of split research without them.
If you decide not to remove your entire sign-up form, you may want to consider at least removing some unnecessary fields. According to research from QuickSprout, simply eliminating the telephone field from your sign-up form can boost your conversion rates by 5%.
In targeting consumers, visual elements play a vital role, but they can also divert individuals from your calls-to-action and stimulate your bounce rate. As a result, you need to make sure your pictures are carefully chosen and that you don't use too many pictures that your landing pages are cluttered, ruining your conversions.
An analysis was done by iCouponBlog's Bradley Spencer and found that eliminating a single image improved conversion rates by 400% . What was most shocking was that the photo was a badge for protection.
This was another fascinating discovery, as most businesses find that security badges boost conversions by providing social evidence.
Key takeaway: It can be a perfect way to boost the conversion rates by building a leaner landing page. Sadly, it's not really clear which elements help your conversion targets on your pages and which ones impede your efforts. It's up to you to faithfully evaluate both of them.
Don't encourage yourself to be biased by preconceptions, since elements that you believe can help you will potentially ruin your conversions, as a few of these case studies illustrate.
Ensure Clear Navigation Paths
---
Providing navigation menus on your landing pages could hurt your conversion rates, as mentioned above. On the other hand when it comes to converting clients, optimizing navigation across the remainder of the website is critical. To be confident that they can navigate their way to your landing pages, you need a straightforward navigation route.
There are two important rules that you need to live by when creating a navigation structure for your site:
Make it as easy as possible for customers to find your landing pages or other conversion-optimized destinations.

Minimize the work for them as much as possible.
Limiting the number of levels used in your navigation bars is one way to do this. Steamfeed's Jesse Aaron used Victor Pest's website as a clear example of the right way to do this.
The website uses the top tier of their navigation bar to teach consumers on the various groups of specialty items that they sell. The lower levels help consumers find the individual items they seek. This configuration allows clients to locate the items they are searching for even more effectively.
Aaron's opinion makes sense, but does it hold up in the real world? According to a recent study from PrintGlobe, better emphasizing the first level of navigation can enhance conversion rates. PrintGlobe created a carousel navigation option with a gridview, which allows customers to easily select the category of products they're most interested in and see results in the body of the page.
This system made it much easier for customers to find the products they were looking for, which later raised conversion rates by 18.5%.
Key takeaway: Be sure that the website is easy for consumers to access, if that means reducing the number of levels you use or take any other step. This is particularly important for big e-commerce firms offering several different items, since if you have so many layers in the navigation panels, visitors will quickly be confused.
Sense of Urgency
---
The phrase "The squeaky wheel gets the grease" is extremely relevant to companies that are trying to optimize their websites for higher conversions. In this context it signifies that your website must convey a sense of urgency in order to get more customers to convert.
The unfortunate fact is that by being too passive, you will risk profits.
If they are aggressively selling on social media, this could be hard for advertisers to consider, when the best practice is to have value and stop being too salesy. Recognize, though, that one of the only areas where actively marketing clients is imperative is the landing pages.
Earlier this year, Neil Patel wrote a post on Marketing Land about the benefits of using urgency to increase conversions. Here is some of the research used to support his argument: 
A good place to start is to build a sense of scarcity. If you give them the idea that there are just a few lefts, customers will be more likely to purchase an object, as they will instinctively fear there won't be any remaining if they don't act quickly. A split test was done by a Toyota dealer in Norway and found that telling consumers that the bid would only be available for a short period led their

conversions to grow by 27%.
The colour red causes a sense of urgency, which is why red buttons are used on so many pages. One Hubspot analysis showed that their conversion rate

improved by 21%

using red call-to-action buttons
In your website, you can use timers to convince clients that if they don't move soon, they'll miss out. You'll need to make sure you don't give too much time, though, or you can eliminate the sense of urgency that causes them to buy or opt in to your lead form. One Hillsdale College analysis showed that using a timer

directly triggered a 26.9% decrease

in the conversion rate for their registration page.
Researchers suggest that this ensued because they gave participants too much time, which persuaded them to visit other websites instead of opting-in.
There are a number of strategies you can use to create a sense of urgency, but you'll want to watch out for being perceived as deceitful. Maintaining your visitors' trust should be one of your top concerns.
Key takeaway: You need to give your visitors a reason to take action if you want to convert them. Convincing them that they'll miss out on a key opportunity can be a very effective way to lift your conversion rate. 
Use Visuals that Build Trust and Engagement
---
Choosing the right visuals for your website is one of the most important things you can do to boost conversion rates. Steer away from overused stock photo sites and focus on finding images that establish trust and engage your visitors.
Add security badges-

As mentioned above, it is not necessarily guaranteed to improve conversions by incorporating security badges, but one further VeriSign study showed that using the Symantec badge

improved their conversion rate by 30%

. This is not unusual, since

17% of clients

who do not complete a transaction do so because of safety issues.
Show clear images of your products-

Before buying, customers like to see what the product really looks like. As a consequence, on your landing pages, you can always have an image of your offering. Brick House Security's split research showed that using photos on their websites

improved conversion rates by 100%

. To make a strong impact, make sure to use clean, high-quality, and attractive shots.
Show images of upbeat people-

When they see photos of people that are in an upbeat emotion, users seem to be more connected with a website. One research from High Rise showed that

102% improved conversions

by inserting an image of a happy woman.

Moreover a report seeking to encourage new loans at a South African bank showed that showing an image of a laughing woman increased reaction rates as much as if they

had cut interest rates by 4%

.
There are several different types of pictures that you can use on landing pages, of course. To help the brand and conversion objectives, it's up to you to pick the best ones.
However, bear in mind that pictures are not the only visual features that you can use. Video can also be an effective way to improve conversions. Unbounce, as an example, found that using video on one of their landing pages caused their opt-ins to double.
Key takeaway: One of the easiest ways to form a bond with your users is by visuals. To build faith and make a good impression, make sure that you carefully pick them.
Make Your Calls-to-Action Highly Visible
---
The most significant things on the landing pages are potentially your calls-to-action. That said, to entice users to take the desired step, you need to make sure they are clearly visible.
Tweaking the colours is one of the best ways to attract more attention to the call-to-action buttons.
To have a stronger comparison with the rest of their web, Ignite Exposure modified the colour of their call-to-action button. For their secondary calls-to-action, they have used less catchy colours. In only one week, these modifications led to a 64% in conversion rates.
Another important aspect is the location of the call-to-action buttons, and it's one of the aspects that individuals sometimes get wrong. Most individuals feel that the call to action should still be put above the fold. However, when put wherever it ideally encourages decision-making, the button will potentially do better.
One study from Contentverve found that conversion rates were 304% higher when they moved their call-to-action and sign-up form below the fold, presumably because it was placed closer to where the readers would be looking when they were most ready to make a decision.
Key takeaway: Drawing more attention to your call-to-action buttons can significantly boost your conversion rates, especially if your visitors notice it when they're in the right frame of mind to make a decision. 
Want to create a stellar website for your brand click here to start your project now!
Start Your Project
Provide Testimonials
---
It can be a perfect way of winning people's confidence to have online feedback. According to data from BrightLocal, 88% value online feedback as much as personal recommendations.
It shouldn't be surprising that a variety of studies show online feedback to be vital for enhancing conversions, considering the degree of confidence that testimonials can create. DigitasLBi's Media Technologies Chief, Andrew Girdwood, performed some analysis on the advantages of web testimonials and found that they played a valuable role in growing online purchases. Figleaves was one of the sites he studied, and was able to raise its conversion rate by 35% by simply adding a few testimonials to the website of the organization.
Further, a more exhaustive study from Internet Retailer found that ecommerce companies can raise their conversion rates by 14-17% by adding reviews to their online stores.
Key takeaway: People are more likely to convert if you can show that other people have benefited from what you're offering. Providing social proof is a good way to convert them.
Pre-Optimization Tips
---
Conversion rate optimization case studies can greatly help you boost the ROI of your campaigns but bear in mind that analysis is only beneficial if you can appreciate how the outcomes apply to your own business model. Here are some factors that you need to consider before optimizing your campaign:
Conversion goal.

Are you using your landing pages to generate leads or sell products directly to your customers? The best practices for encouraging visitors to opt in to one of your lead-gen forms may not be ideal for selling products to cold traffic.

Price point

. Brands who pitch low-cost goods do not have to spend too much time warming up their leads. They will find, for example, that short-form sales copy converts faster, whereas businesses that market more costly goods would have to write a more thorough copy.

Customer demographic.

In conversion rate optimization, age, gender, ethnicity, nationality and other demographic factors all play a role. Be mindful of how demographics impact the manner in which your website communicates with guests.

Traffic sources.

Model your website for the streams of traffic that you'll rely from. It could be important to build a landing page that draws visitors from native Facebook advertising differently than a page that attracts new Adwords users.
When it comes to optimizing the website for better conversion rates, the analysis that has already been carried out will provide a powerful solid foundation, but you will also need to take the time to consider your users as best as possible to decide how and where to adapt this research.
Key takeaway: The above case studies are useful places to start, but from your own results, you can eventually make decisions. Never avoid split-testing, because more can still be done to improve the conversions, and you will not find such responses in the case study of someone else..
Never Stop Testing and Improving
---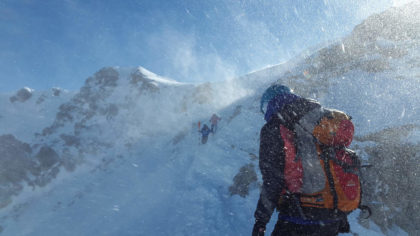 Conversion rate optimization is a very exhaustive science and there are so many different potential improvements that can be made. Unfortunately, sweeping conclusions are difficult to draw as diverse audiences can react to the same changes in different ways. Although some of the tweaks you can make to raise your conversions are demonstrated by these case studies, it is up to you to find the winning mix for your specific visitors.
More like this:
https://emergedigital.co/ultimate-strategy-to-build-a-stellar-website/
Post credits: https://www.singlegrain.com/blog-posts/search-engine-optimization/anatomy-successful-highly-converting-website/
If you want to build a STELLAR and an ALLURING website, Please visit us: www.emergedigital.co. We are a website development company based in Mumbai. We provide all kinds of services from website design to brand marketing and digital marketing.
Drop us a message at [email protected]