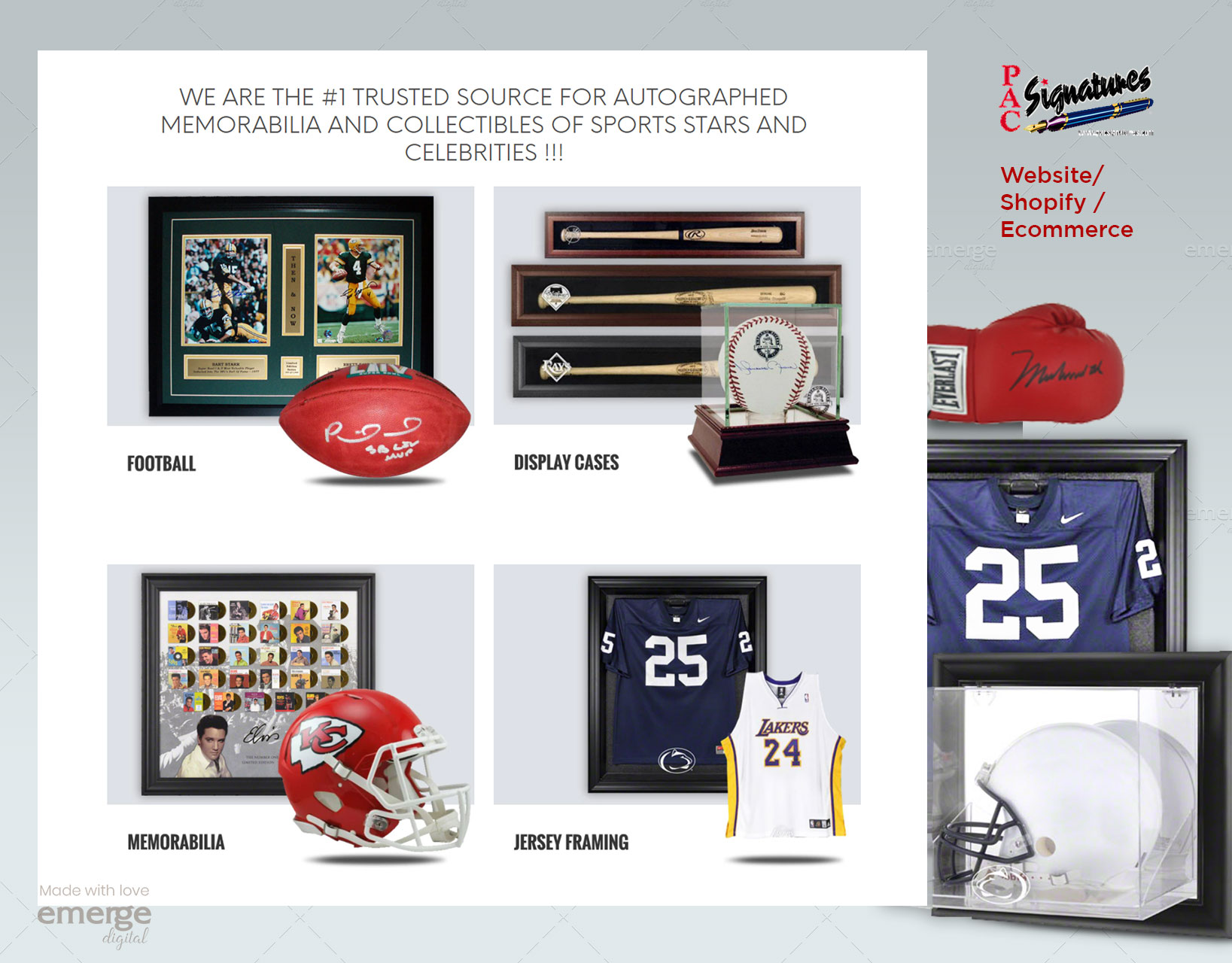 Shopify design and development website
Industry

Autographed memorabilia of sports stars
Services

Design, Website Development, Shopify
CASE STUDY
The Project
A client from pennsylvania United states approach us to make a revamp of their existing website to new Shopify website for his autographed memorabilia and collectibles of sports stars and celebrities
Problem
The existing website was looking too busy and cluttered, lots of products, so it was very difficult to navigate.
Solution
After having a look at the existing website, we figured out the website will  have lots and lots of categories and lots of products in each of them, this way finding and navigating the relevant product was the biggest challenge. Also with initial discussion we figured out there were few collections which were in more demand than in others, so this needed more attention. So while doing the new information architecture for the website, we kept this in mind and made the collections and sub collections easy to navigate. 
We also made a grid of high selling collections to give it more preference.
The typography was the combination of  solid, strong straight for headlines and sans serif for paragraph.
The predominant color was red, with neutral shades of grey to make it minimal, clean and approachable.