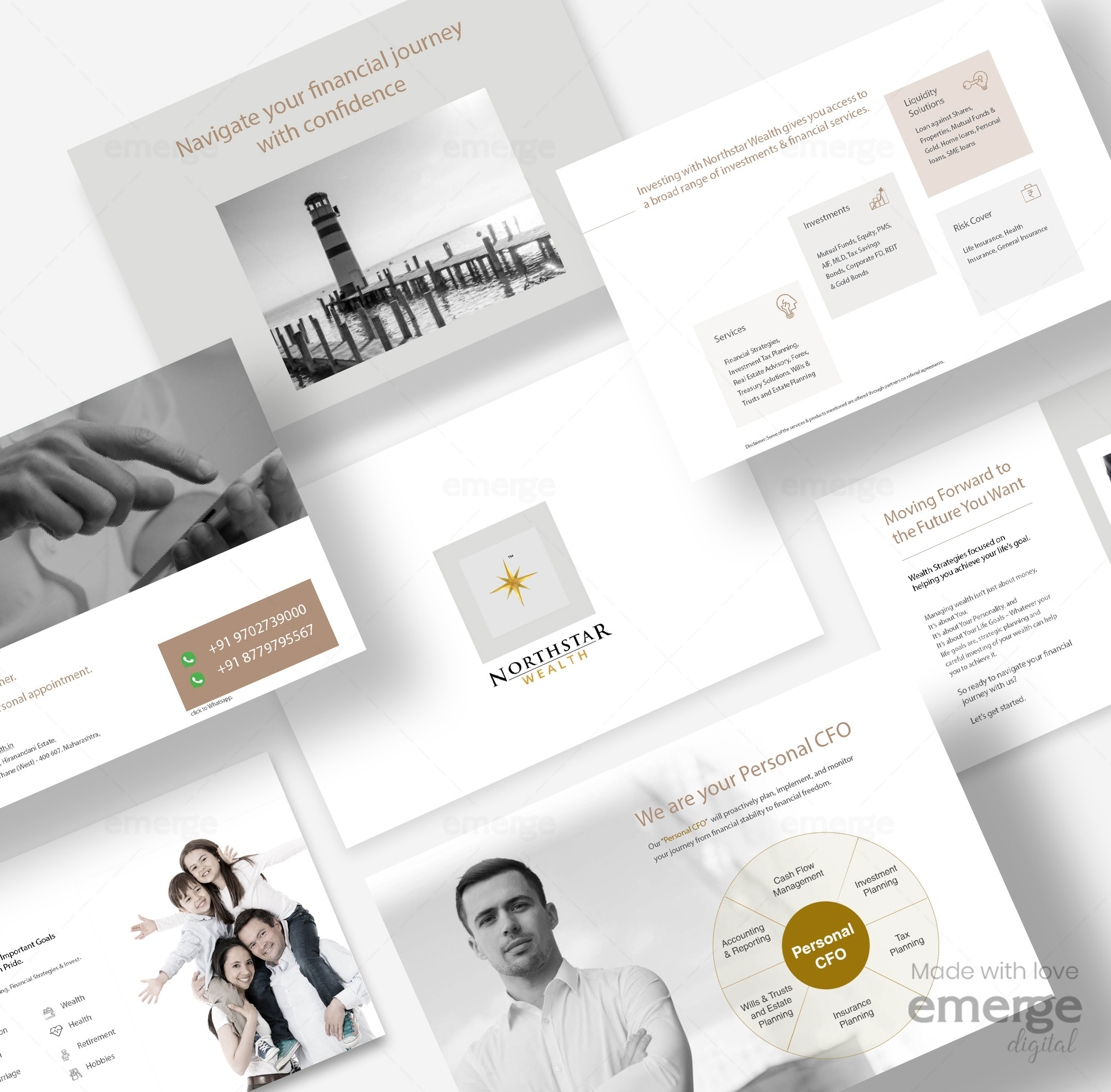 Services

Graphics Design & Powerpoint Presentation
'If you want your customers to invest in you, first invest in them.'
Our client 'Northstar Wealth' wanted to root the sense of conviction in their customer's faith to help them navigate their bold and far-sighted financial journey with them. In order to achieve this, they wished to develop a naive, informative yet a well-disposed, persuasive and an enticing online profile for which they approached our team- 'Emerge Digital'. Our team keeping their thoughtful vision alive, built a like-minded and a considerate online presence for them. We are highly indebted to 'Northstar Wealth' for placing their priceless trust in our team and delighted to have abided to their expectations.