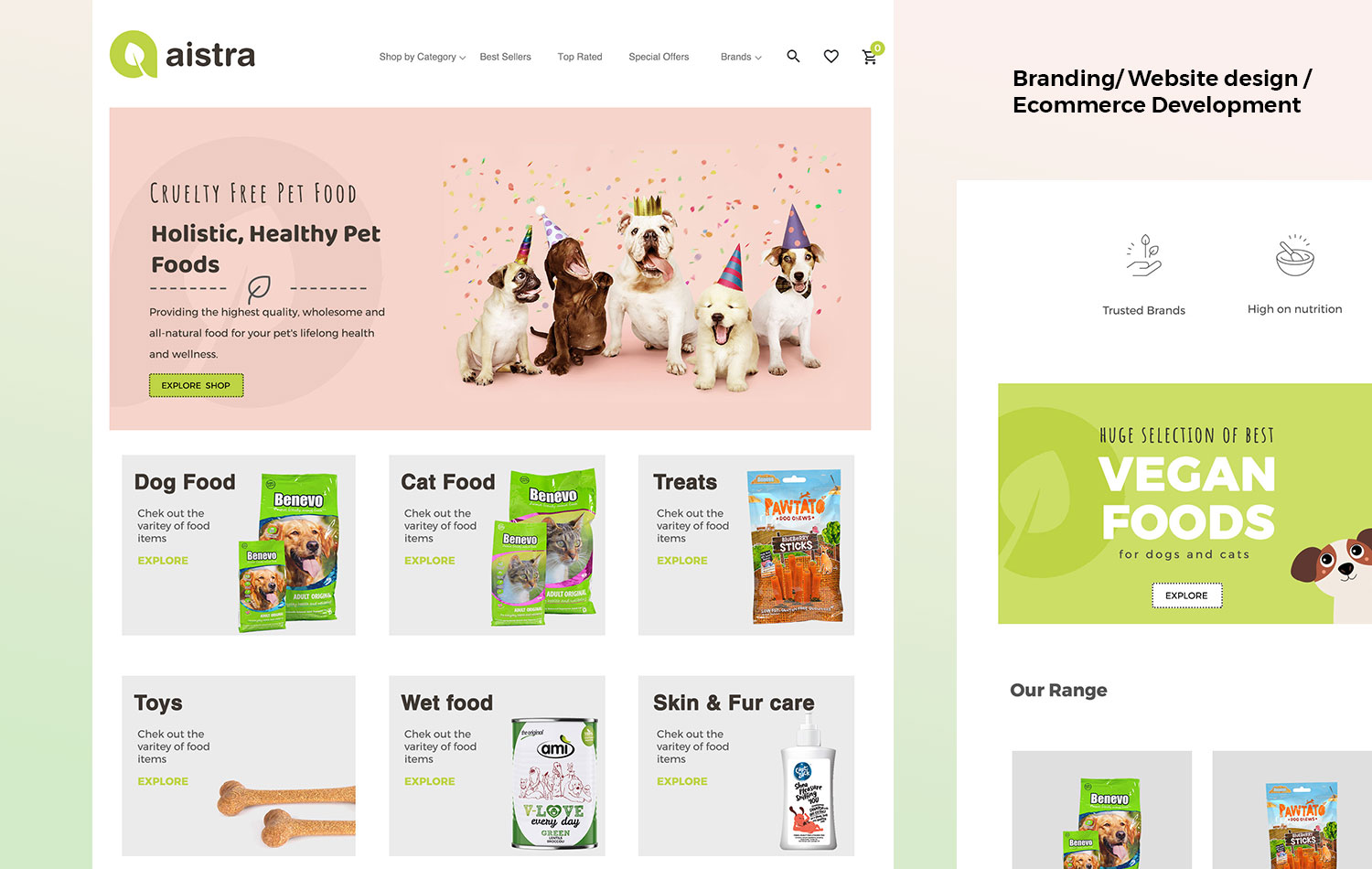 Crafting a future-ready brand and website for vegan pet food
Client

Pet Food Ecommerce Store
Services

Branding Website Design and Development
CASE STUDY
The client: Aistra wanted to come across as sophisticated, spick-and-span, eco-elegant, and easy to use. Aistra aimed at offering quality, wholesome and plant-based cruelty free food for the pets aiming their lifelong health and wellness. They approached our team in helping them establish their brand presence through an ambitious logo and website.
The Problem: With a green idea in the bag, our clients were looking to quickly establish themselves in the market to provide the best quality and healthy vegan pet food. To enable this, they needed a strong website that attracts pet owners and pet care takers.
The Solution: Our team at Emerge Digital, understood the concept and developed a website that will succour our clients' business. Our team integrated the essence of green and fruitarian food concept into their website and logo mark with the leaf in the logo representing vegan food. 
Everything from graphics to design layouts, we developed a completely new visual identity for our clients, and rolled this out across the full product, all web environments, and other marketing materials.
Brand Colors and Typography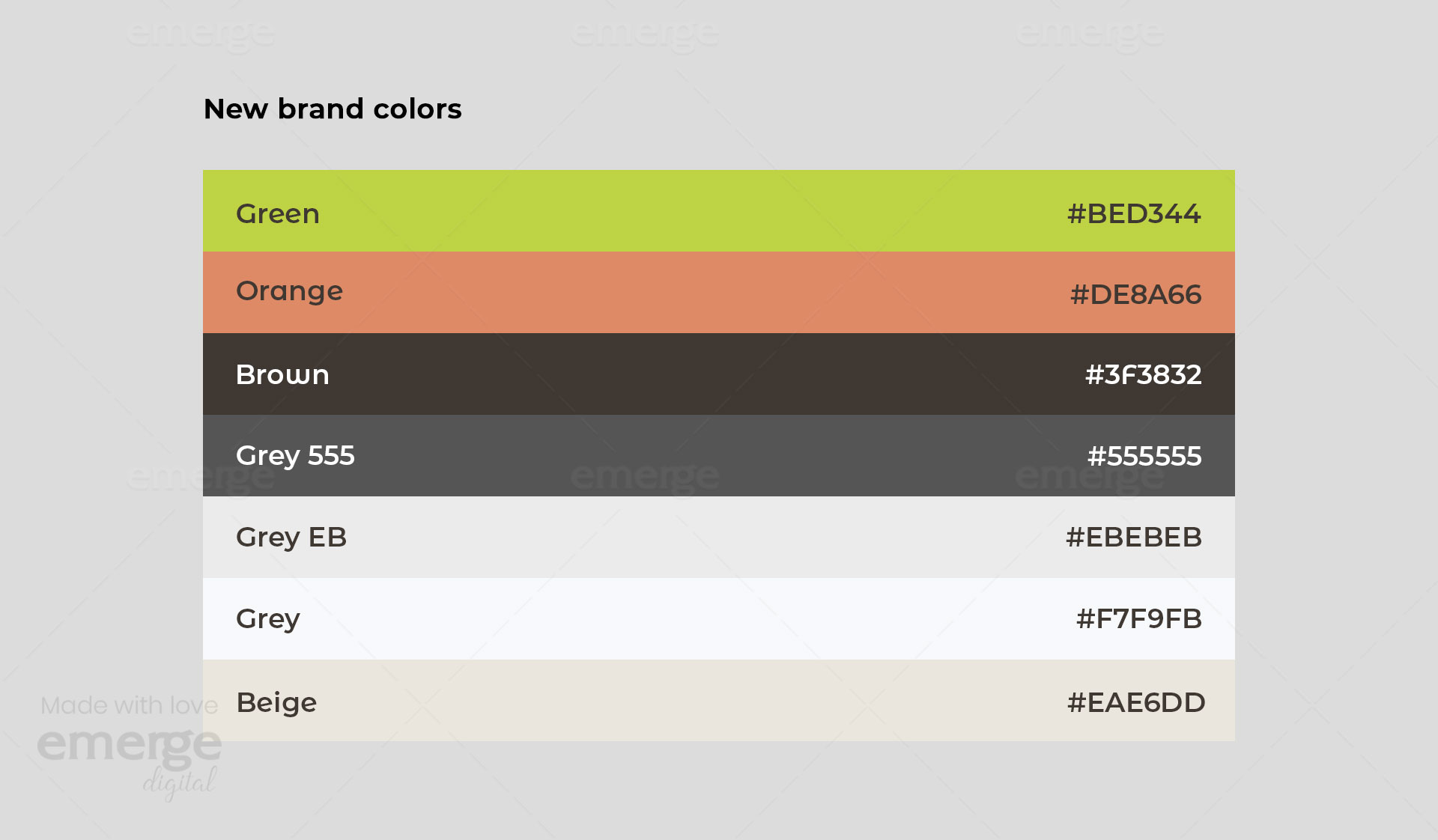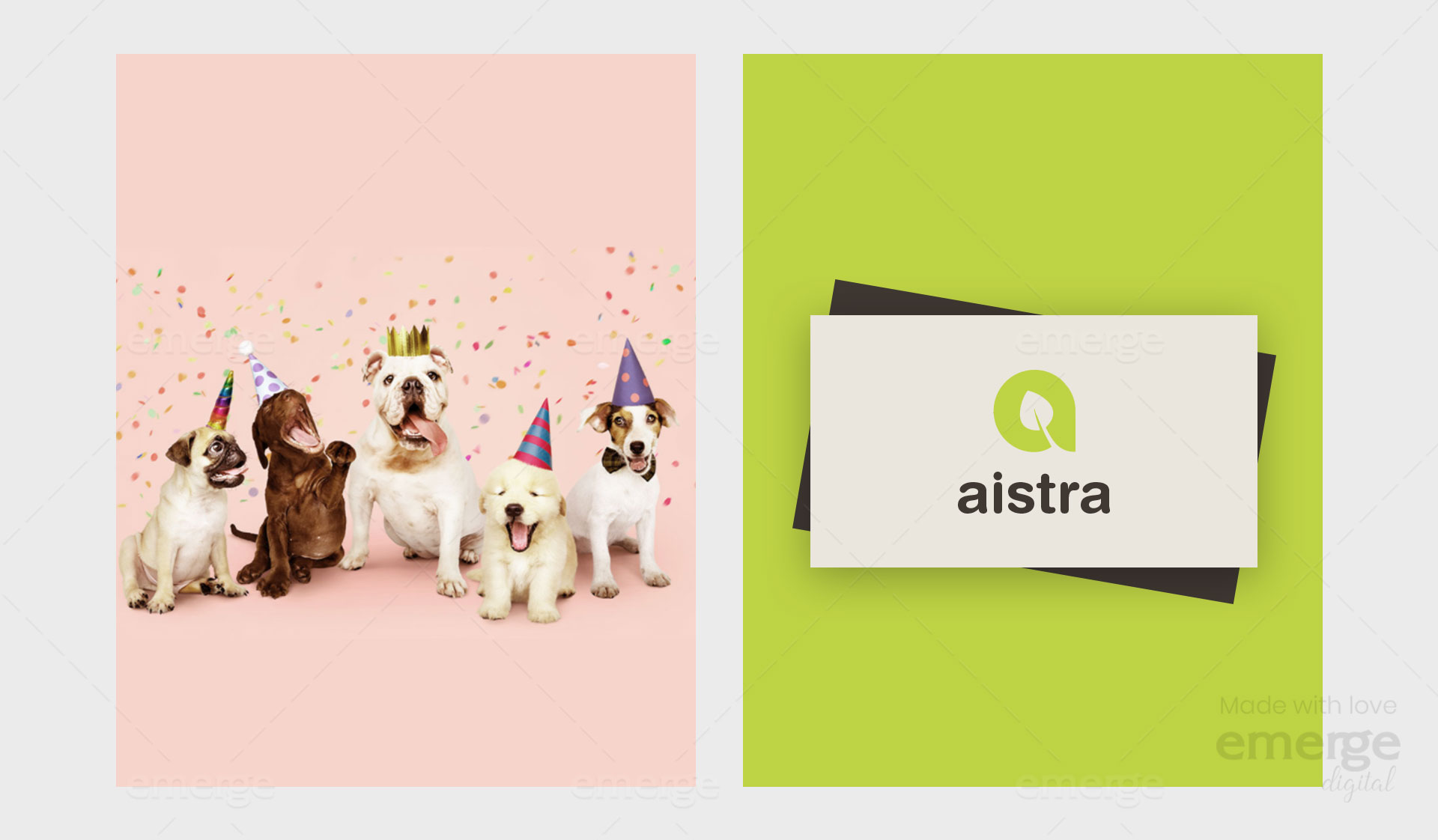 Creating a more human-centric visual language
We designed and developed a new website to support the brand, with all the increased functionality the team needed.
After, multiple brainstorming sessions, together with the great team at Aistra, we managed to align their brand identity and visual language with their evolving business needs.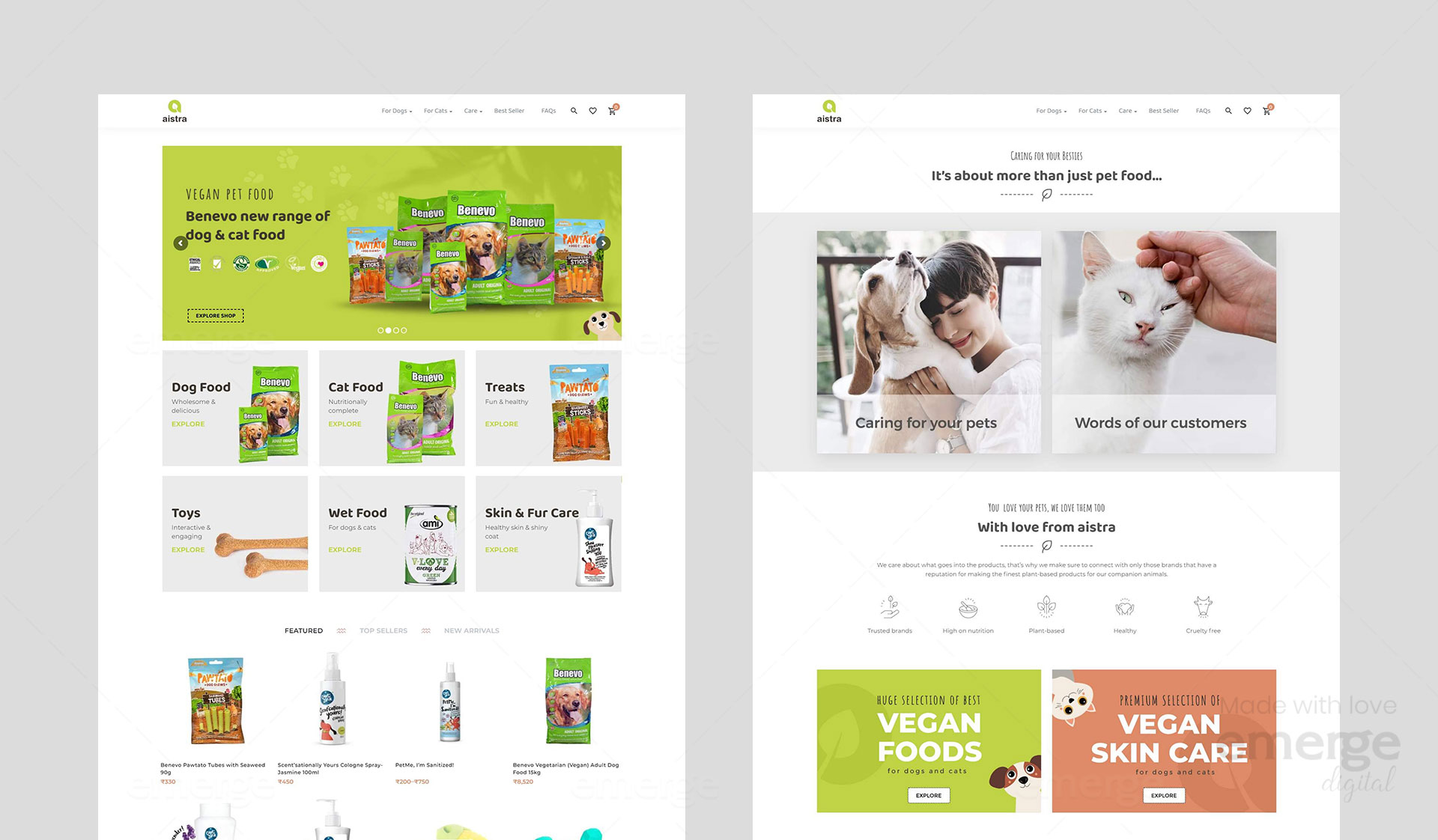 Building a website
We built Aistra's new website on WordPress and deployment of WooCommerce. We incorporated all the suggestions and ideas that our clients had in their mind. We also adopted the theme that our clients desired.
With many brainstorming sessions and hard work done by our team in preparing creatives and graphics, we ended up building a stellar website for our client.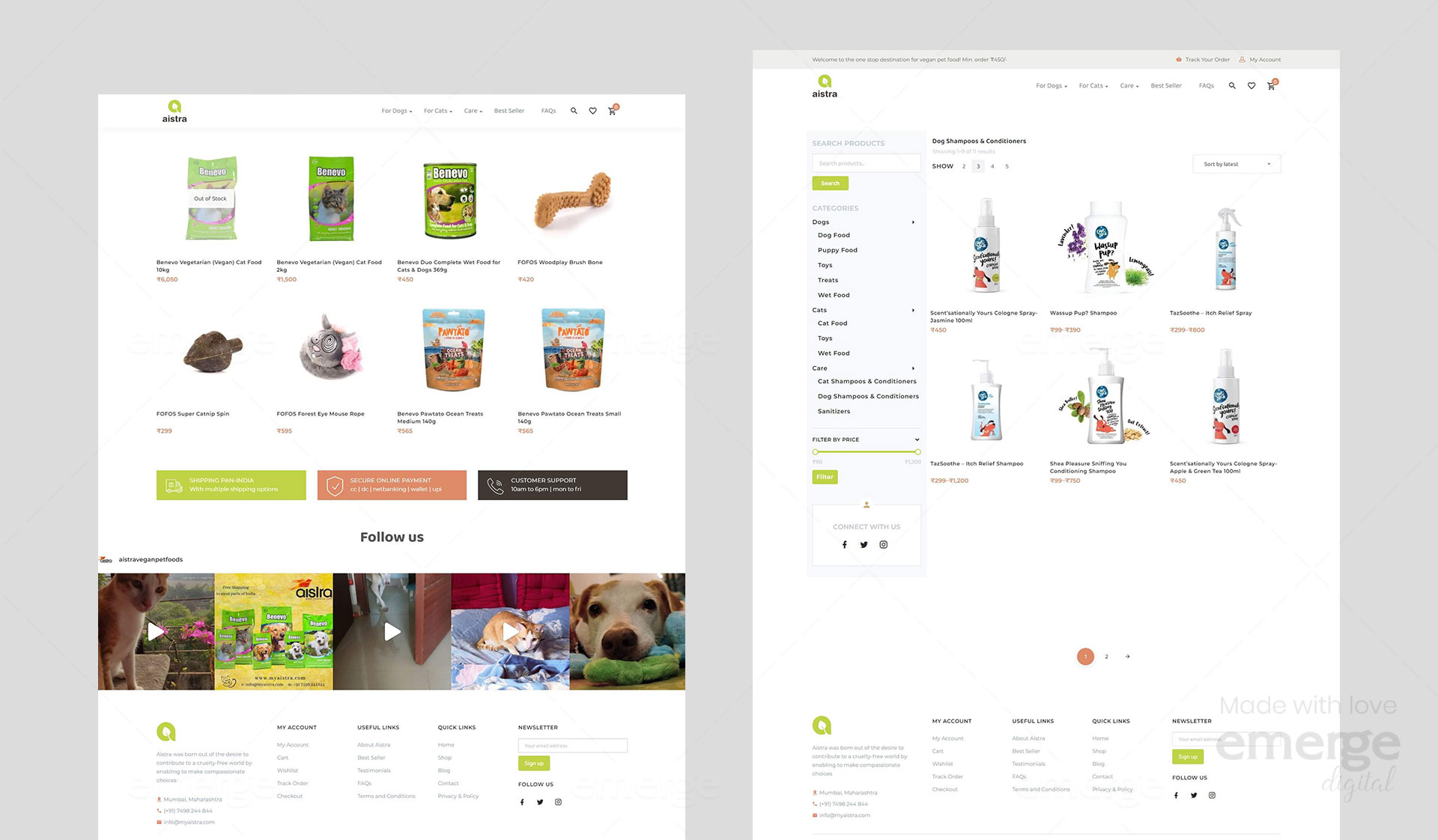 The result
After just one month of work, we successfully launched the 'Aistra' website.
Thanks to such our successful first collaboration, we have established an ongoing working relationship with Aistra and we are very grateful to have shared success with them.
We wish Aistra that their new platform and website remain to be an essential asset to the continued growth and success of the company.