Brand
The Bombay Master Printers' Association is a well-networked association of print providers, pre-press, pre-media specialists, post-press and converting, package printing, agencies; And printers' suppliers i.e. manufacturers and traders.
In this age of cross-technology solutions and a communication cycle that is ultra-dynamic; one that is continuously pushing the limits and reinventing the means; the BMPA acknowledges the growing inter-dependence amidst the printing technologies and allied media and communication processes.
Challenges
New website launch

Creating engaging content

Website Clicks
Content Buckets
Branding
Paper-based printing

Moment marketing

Latest news/events

Procedure

Sustainability
Entertainment
Blog

#BMPAFacts

Articles for Print Technologies

Articles related to Improving print business

Business-related blog

#UnwindWithBMPA
Products
Polling (Audience poll in some trending news/ business updates etc)
Execution
Research & Development of the brand.

Competitor analysis.

Calendar for social media.

Engaging the members of BMPA organizations & from the print industry.
#RiseUpWithBMPA
New Website Launch Campaign
Visuals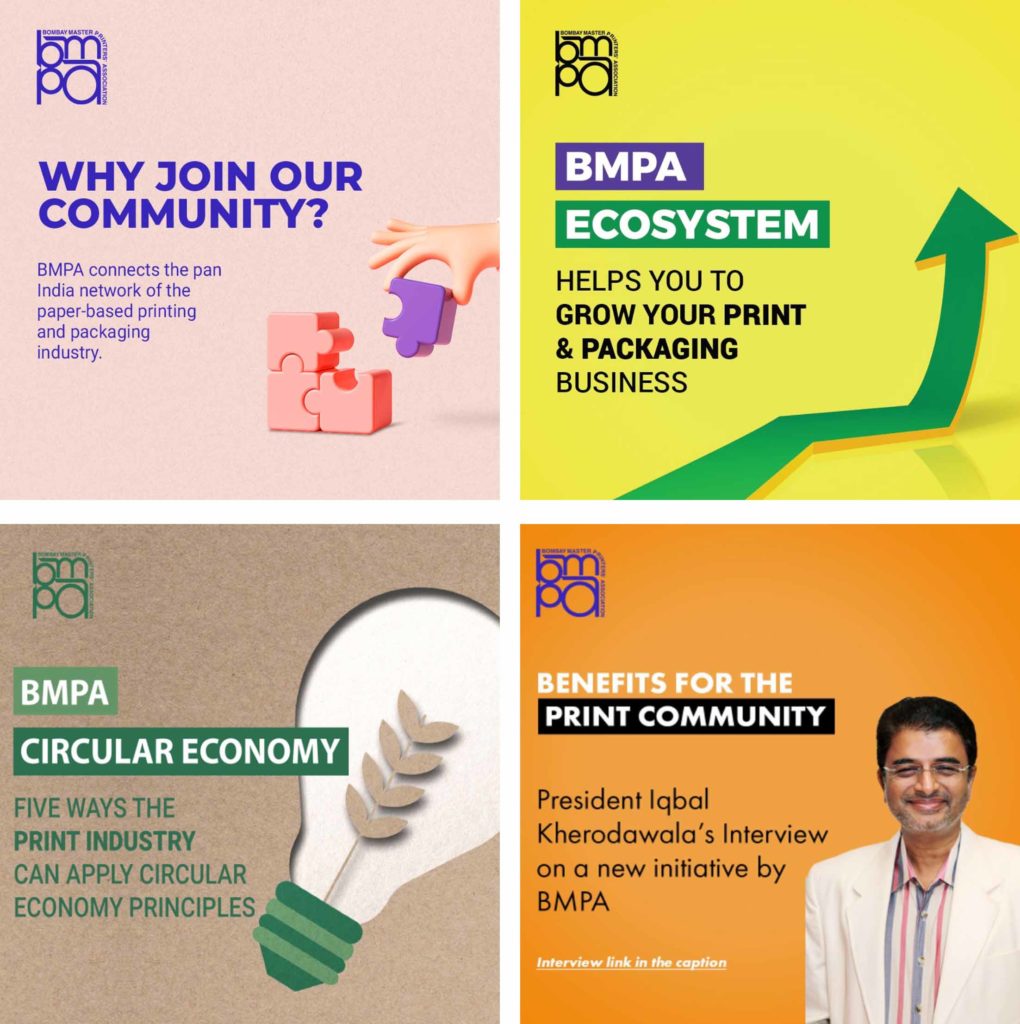 Branding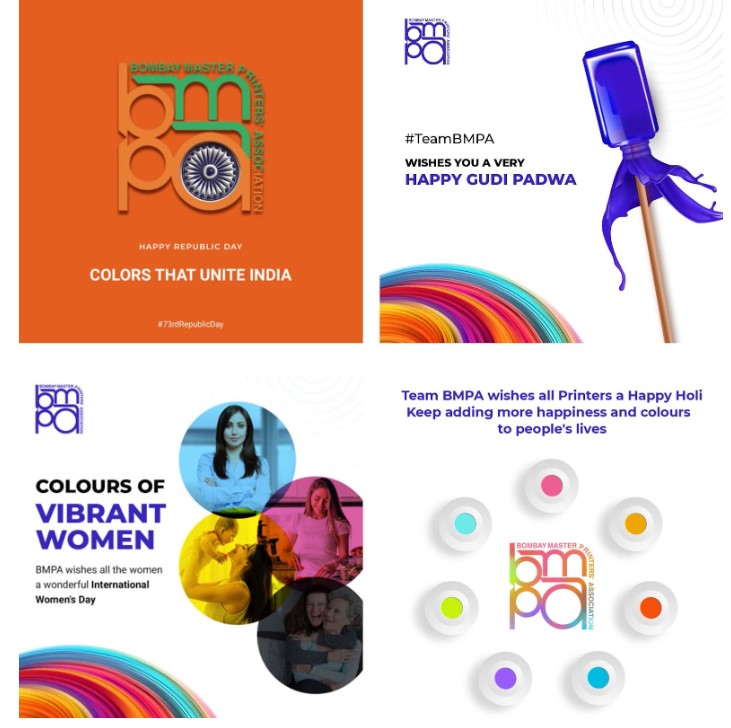 Moment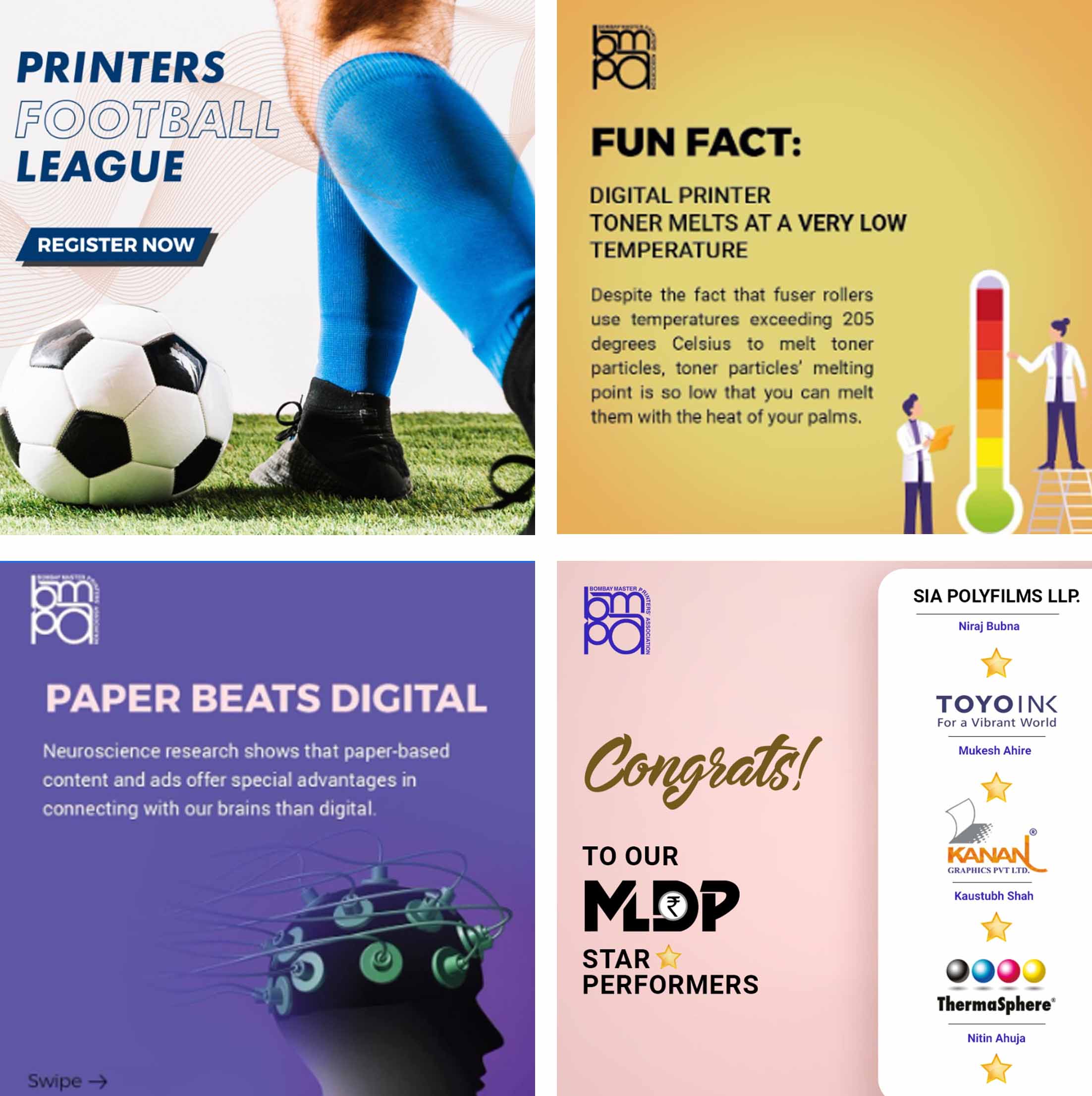 Entertainment Post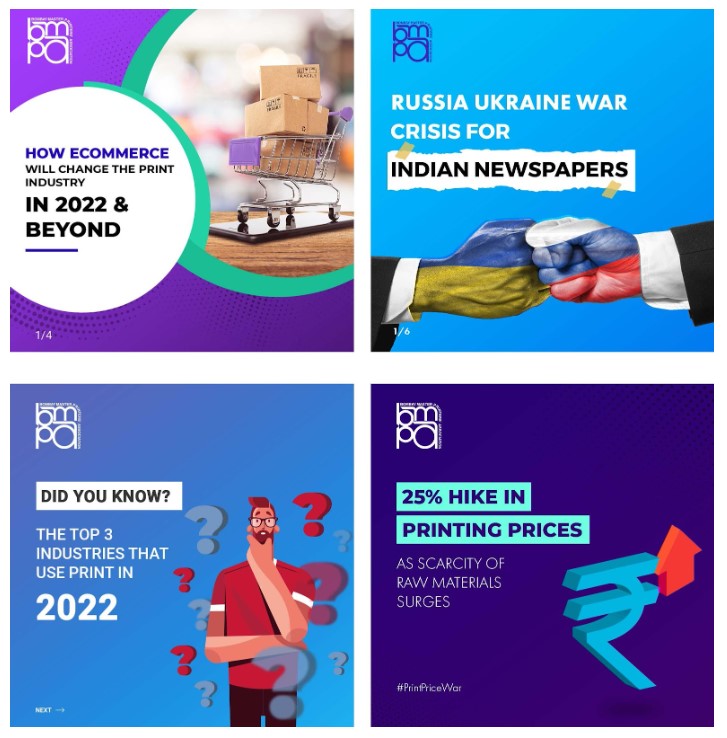 Branding
Campaign
The focus of this campaign was to launch their new website. 
#RiseUpWithBMPA
The objective of the campaign was to showcase their newly built website by us. It was a complete rebranding of BMPA & we wanted to make sure the main mission & vision is being communicated to their audience in the best way possible.

Our campaign was to highlight and integrated towards,
✓ USP Of the Brand
✓ Brand Core Values
✓ Brand Colours
Growth in Social media